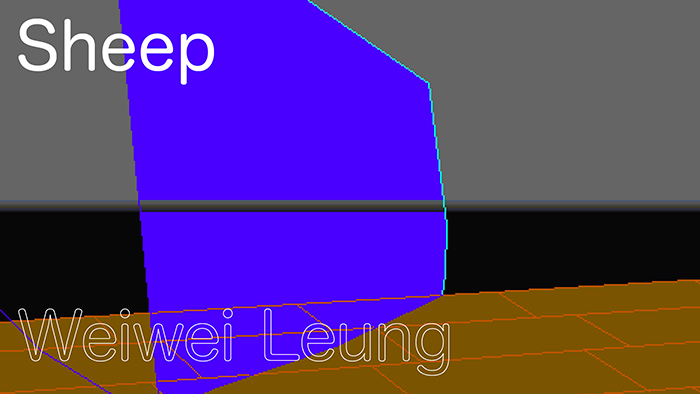 Sheep
Weiwei Leung
Digital drawings and audio
May 15 – June 6, 2020
Display hours∗
:
24h/7
May 15 – June 6, 2020
Gallery access hours∗∗
:
4 – 7pm each Thursday
or by appointment
Finissage∗∗∗
:
4 – 9.30pm June 6, 2020
Galerie Bauchhund Salonlabor
Schudomastr. 38, 12055 Berlin
+49 (0)30 5682 8931
info@bauchhund.de
other-ways.org
∗ The installation is to be viewed through the gallery�s window. The audience can access audio on smartphones
on the spot. Please bring your own headphones for listening.
∗∗ Starting from May 16, each day, the previous day�s digital drawing will be printed and hung inside the gallery.
∗∗∗ All the digital drawings will be shown together, alongside a release of the audio compilation.
Description
:
Sheep is an installation, an exhibition, and a TV channel. A monitor screen facing the street displays
1 digital drawing a day, accompanied by a voice recording. Each drawing is drawn from a dream. Each
recording is of someone telling their dream. Real dreams dreamt and told by real people, collected
throughout the spring of 2020.
Artist Bio
:
Weiwei Leung (b.1989, currently based in Berlin) is an artist who sits between many chairs. She draws
and paints, designs textile and album covers, makes objects, videos, comics, and plays unprocessed
field recordings � all with an interest in movement, the unknown, and narratives.


Website: other-ways.org Instagram: @weiwei_leung




Sheep

Weiwei Leung


Digitale Bilder mit Audio


15. Mai – 06. Juni 2020




Sichtbarkeit der Ausstellung∗:
Rund um die Uhr
15. Mai – 06. Juni 2020


Galerieöffnungszeiten∗∗:

jeden Donnerstag 16 – 19 Uhr
oder auf Verabredung


Finissage∗∗∗:
16 – 21:30 Uhr, 06. Juni


Galerie Bauchhund Salonlabor
Schudomastr. 38, 12055 Berlin
+49 (0)30 5682 8931

info@bauchhund.de

other-ways.org


∗ Die Installation soll durch das Fenster der Galerie betrachtet werden. Das Publikum kann vor Ort über Smartphones auf die Tonaufzeichnung zugreifen. Bitte bringen Sie eigene Kopfhörer zum Anhören mit.
∗∗ Ab dem 16. Mai wird jeden Tag die digitale Zeichnung des Vortags gedruckt und in der Galerie aufgehängt.
∗∗∗ Alle digitalen Zeichnungen werden zusammen mit einer Veröffentlichung der Audio–Kompilation gezeigt.
Beschreibung
:
Sheep ist eine Installation, eine Ausstellung und ein Fernsehsender. Auf einem Bildschirm mit Blick auf die Straße wird jeden Tag eine digitale Zeichnung gezeigt, begleitet von einer Sprachaufnahme. Jede Zeichnung ist aus einem Traum gezeichnet. Jede Aufnahme zeigt eine Person, die ihren Traum erzählt. Reale Träume, geträumt und erzählt von realen Menschen, gesammelt im Frühjahr 2020.
Künstlernotiz
:
Weiwei Leung (geb. 1989, derzeit in Berlin ansässig) ist eine Künstlerin, die zwischen vielen Stühlen sitzt. Sie zeichnet und malt, entwirft Textil– und Albumcover, macht Objekte, Videos, Comics und spielt unbearbeitete Feldaufnahmen — alle mit einem Interesse an Bewegung, Unbekanntem und Erzählungen.


Website: other-ways.org Instagram: @weiwei_leung





Galerie bauchhund salonlabor
Schudomastr. 38 / 12055 Berlin/Rixdorf
Öffnungszeiten:
wie angegeben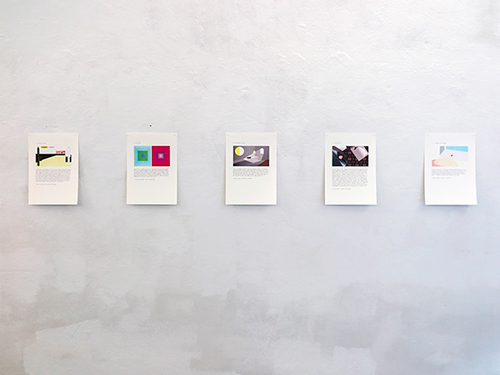 Foto: HD Seibt


FINISSAGE
June 6 2020 from 6pm ––– 6. Juni 2020, ab 18 Uhr
The finissage is taking place this Saturday, June 6 from 6pm – this will be the only day when we can see and hear all the dreams collected through the past two strange months all together. Please notice that the gallery′s indoor capacity will be limited to 5 visitors at the same time, and 5 visitors by the entrance's bench area. Meanwhile, there are plenty of green area next to the gallery to hang out at. All are welcome! Highly recommend to bring headphones to listen to the dream-recordings.


Die Finissage findet an diesem Samstag, den 6. Juni, ab 18 Uhr statt – dies ist der einzige Tag, an dem wir alle Träume der letzten zwei seltsamen Monate zusammen sehen und hören können. Bitte beachten Sie, dass die Innenkapazität der Galerie auf 5 Besucher gleichzeitig und 5 Besucher auf der Bank des Eingangs begrenzt ist. In der Zwischenzeit gibt es neben der Galerie viele Grünflächen, in denen Sie sich entspannen können. Alle sind willkommen!

Sehr zu empfehlen ist es, Kopfhörer mitzubringen, um die Traumaufnahmen anzuhören.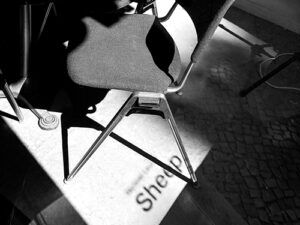 Fotos: HD Seibt, 2020